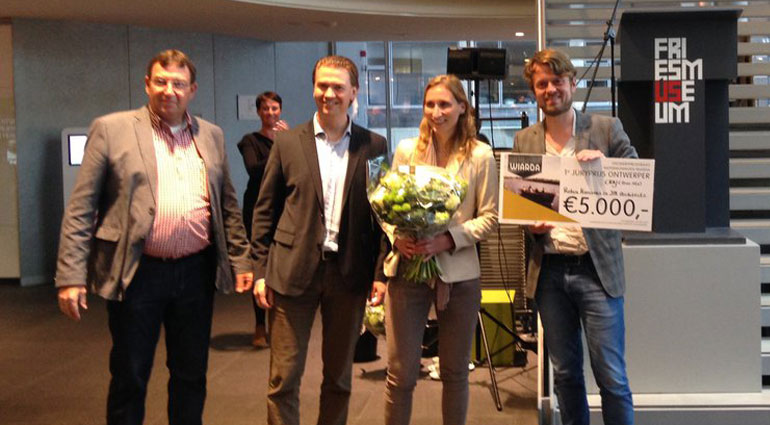 Project: CRAJ (Boat Hûs), two energy-neutral 'Boathus' houses in Wiarda, Leeuwarden based on the EPS-wall system
Contributors: Architect Robin Kerssens and IM Architects, Randewijk Beter Wonen, Ingenieurs‐ en consultancybureau Bartels & Vedder
Click here for the article on waterrijkwiarda.nl and here for the full jury report.
From jury report (fragmented)
Two detached houses above a boathouse with a light-hearted and full of character. The plan is grafted onto an innovative construction system with expanded polystyrene, which is fully degradable. The design refers to the strong inspirational images, complemented by interesting technical proposals and a big living-enjoyment.