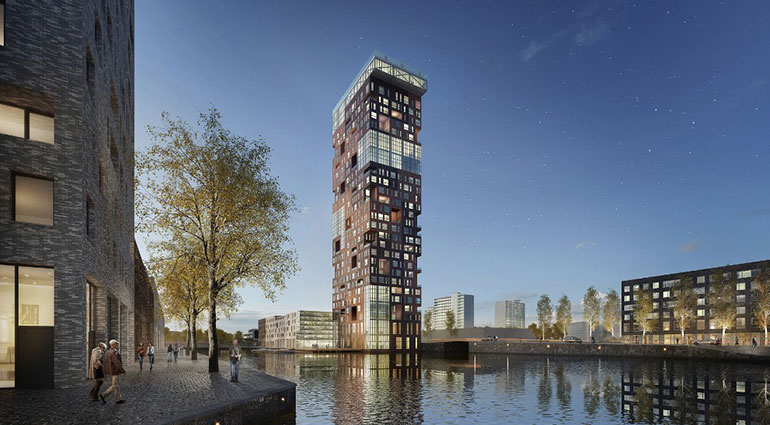 Project: Baron Munchausen; DIY tower in The Hague Laakhaven West. Within an innovative support structure (Holcon) invented by Chiel Bartels (Bartels & Vedder BV) is an unprecedented variety of individual housing possible.
Contributors: Jan Bochmann Architects, Baneke Architects, Bartels & Vedder Engineers and consultancy, Van der Weele Consultancy
From jury report (fragmented)
In terms of expression it is a beautiful slender tower, in urban sense logical and strong. But actually a conventional image that does not represents the essence of the contest. It makes the earlier given promise of a smart building technology (sliding lifting construction) and logistics true. It has the potential to be built.
This entry speaks architecturally very imaginative, but is to the view of the jury earlier to be considered to realize by order of a (small) prospect which future users have many opportunities to exercise influence over the content of use.
Click here for the article at architectenweb.nl and here for the full juryreport