<!========= Cool Timeline PRO 3.2 =========>
Publications/Awards

Floating neighborhood Schoonschip in the local News!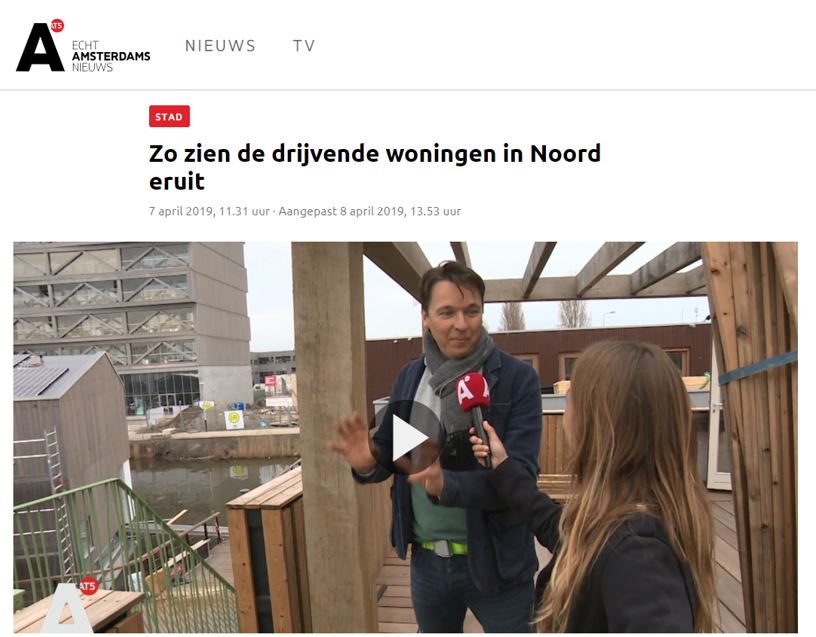 Video featuring a future floating house owner, who explains the prestiguous sustainable project in Amsterdam. Video is in Dutch, but shows a great overview of this prestigious project.
>>at5.nl: Schoonschip video April 2019
The most sustainable floating neighborhood – Design of floating villas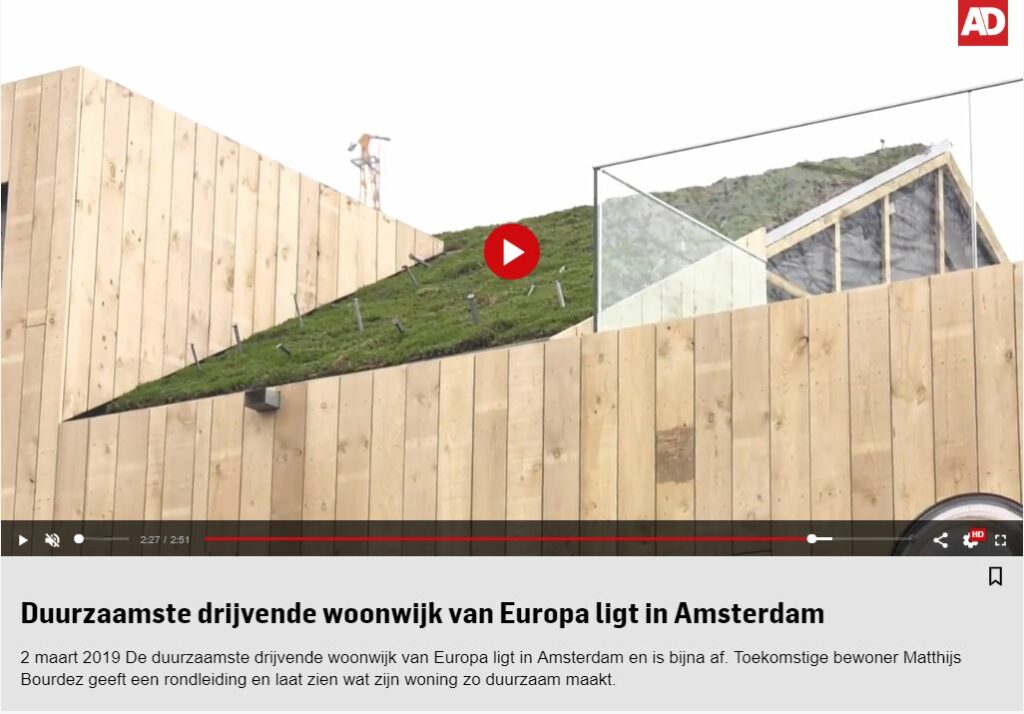 Floating Houses in Zeewolde in the local news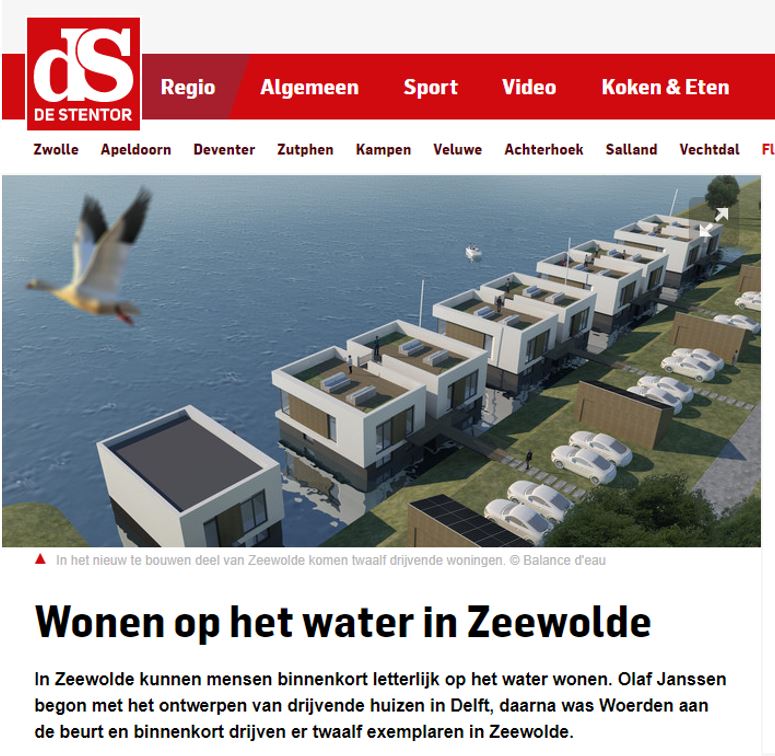 Floating Farm Rotterdam – Holland-Herald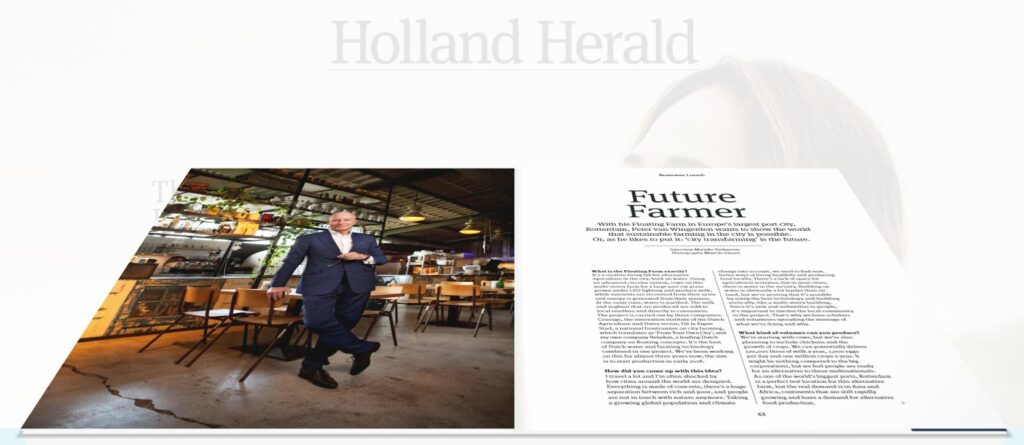 New company Holland Floating Solutions offers hybrid floating constructions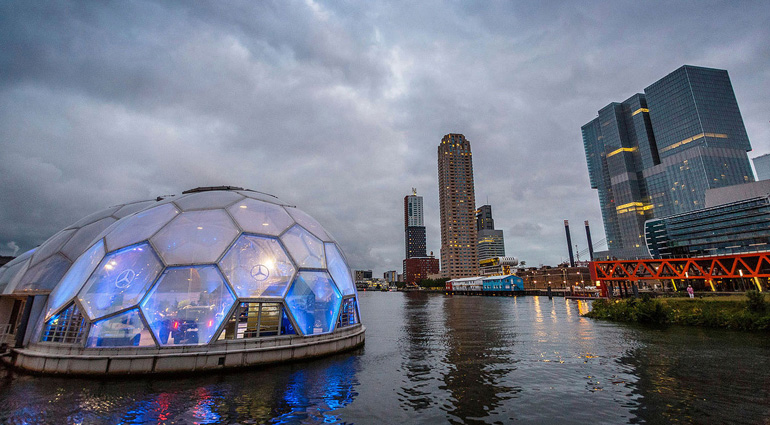 Floating Project in the Donau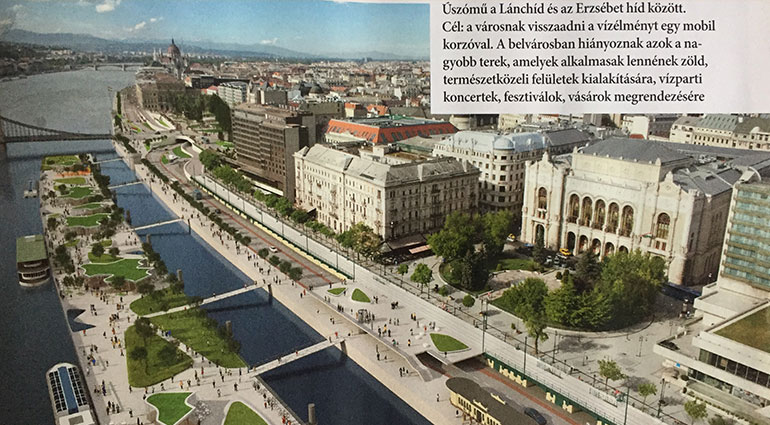 Article about floating Project in the Donau, Budapest, Hungary Geo Magazine (december 2016 – januari 2017) Hungary
'On top of the waves – plans for an Ocean Wave Power Station in the North sea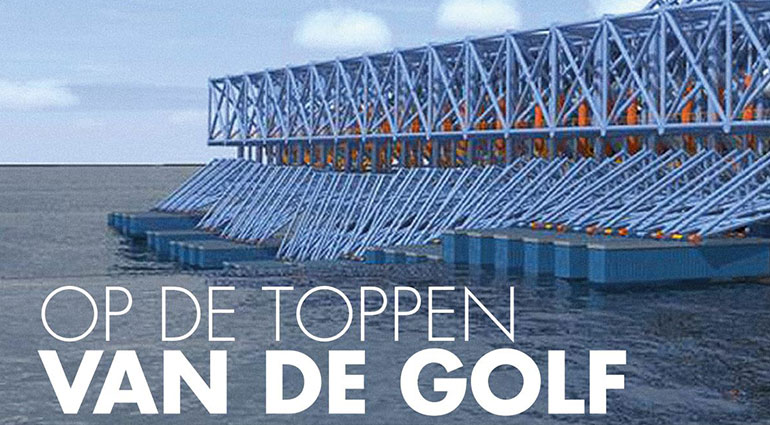 Article 'On top of the waves – plans for an Ocean Wave Power Station in the North sea' Venster (October 2016) – Source of Energy, published by Shell Nederland BV
"Big steps require a long breath. Professor, architect and inventor Jon Kristinsson is working with friends on the development of a wave power station at sea. "A wave contains about eight hundred times more energy than wind."
Water pioneers of the Netherlands – Design of floating buildings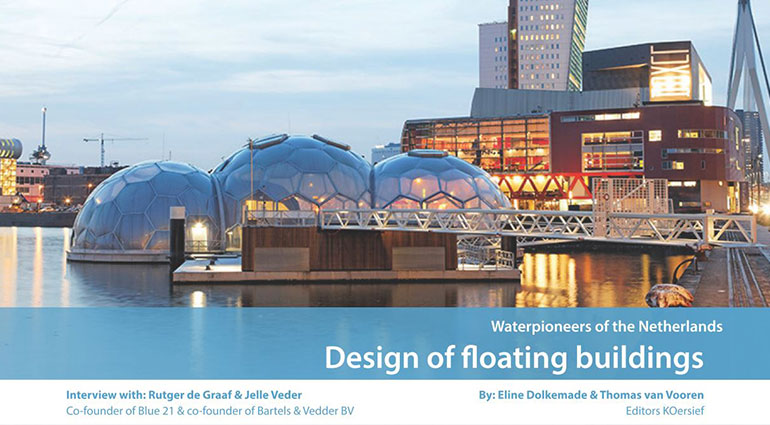 First Prize (Jury Prize) – Competition Floating houses Wiarda Gemeente Leeuwarden, 2014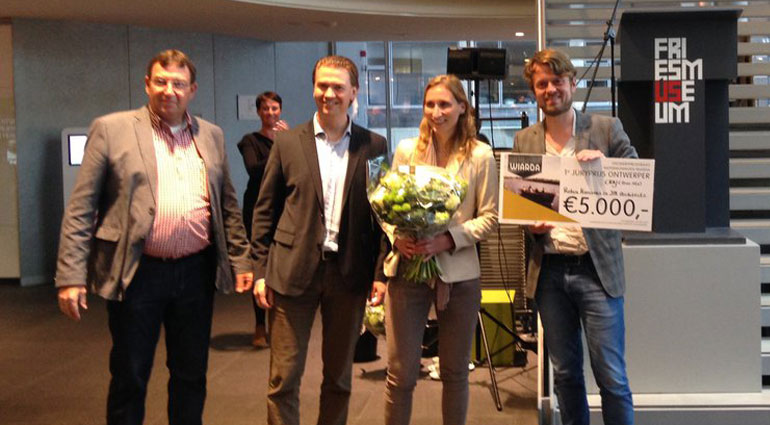 Project: CRAJ (Boat Hûs), two energy-neutral 'Boathus' houses in Wiarda, Leeuwarden based on the EPS-wall system
Contributors: Architect Robin Kerssens and IM Architects, Randewijk Beter Wonen, Ingenieurs‐ en consultancybureau Bartels & Vedder
Click here for the article on waterrijkwiarda.nl and here for the full jury report.
From jury report (fragmented)
Two detached houses above a boathouse with a light-hearted and full of character. The plan is grafted onto an innovative construction system with expanded polystyrene, which is fully degradable. The design refers to the strong inspirational images, complemented by interesting technical proposals and a big living-enjoyment.
Hollow slab makes office in Groningen multifunctional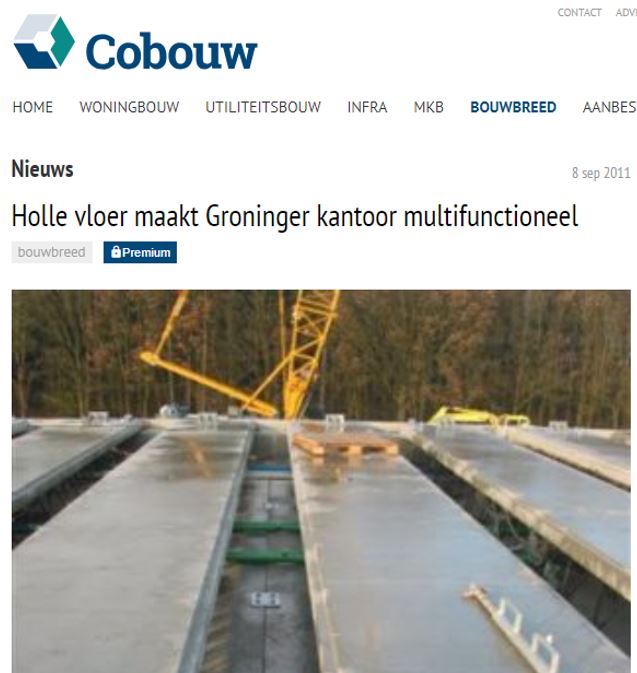 Slab offers space for installations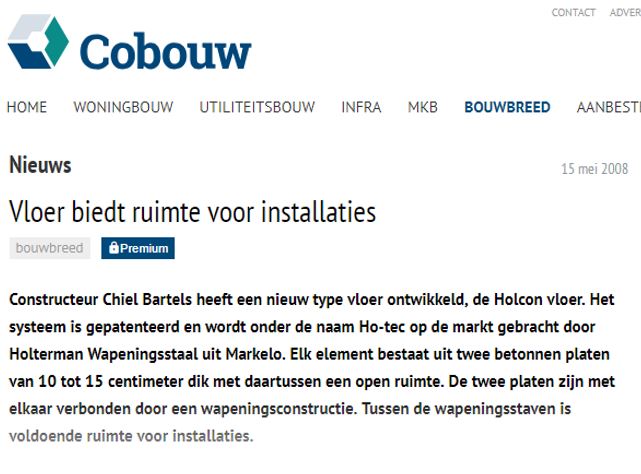 Honourable Mention – Open oproep voor bouwen op elkaar' for stacked pricate houses in The Hague.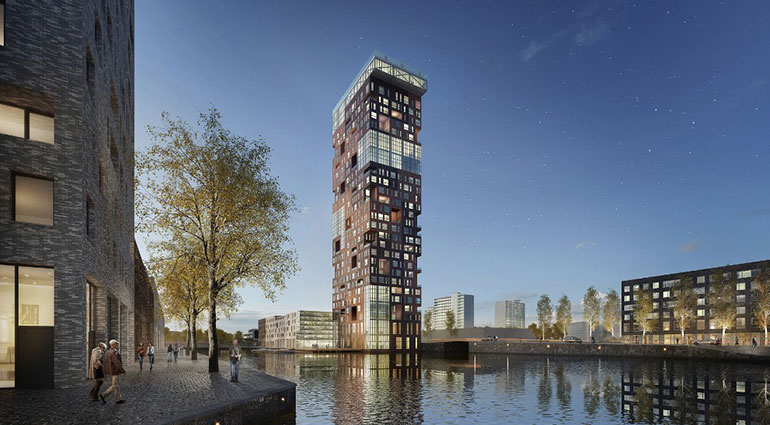 Project: Baron Munchausen; DIY tower in The Hague Laakhaven West. Within an innovative support structure (Holcon) invented by Chiel Bartels (Bartels & Vedder BV) is an unprecedented variety of individual housing possible.
Contributors: Jan Bochmann Architects, Baneke Architects, Bartels & Vedder Engineers and consultancy, Van der Weele Consultancy
From jury report (fragmented)
In terms of expression it is a beautiful slender tower, in urban sense logical and strong. But actually a conventional image that does not represents the essence of the contest. It makes the earlier given promise of a smart building technology (sliding lifting construction) and logistics true. It has the potential to be built.
This entry speaks architecturally very imaginative, but is to the view of the jury earlier to be considered to realize by order of a (small) prospect which future users have many opportunities to exercise influence over the content of use.
Click here for the article at architectenweb.nl and here for the full juryreport