For the Recycled Park in Rotterdam, The Netherlands, we designed and engineered a floating body that exists of two materials: EPS and HDPE. In many project EPS served as the main floating element (visit our EPS Floating products), but for the Recycled Park the HDPE was chosen as the main element.
HDPE (High Density Polyethene) is a strong, sturdy and opaque plastic. This waterrepellent material can be found in commonly used household products like plastic buckets,  bottles, containers and so on. It's mainly used for products that require a very long shelf life. For the Recycled Park (which will float in the main river of Rotterdam), the HDPE is created from recycled plastics that have been collected out of the main river.
If you wish to use our techniques and products, or if you require some consultancy and advice for your (upcoming) projects, simply contact us!
---
Projects 
Recycled Park – Rotterdam, The Netherlands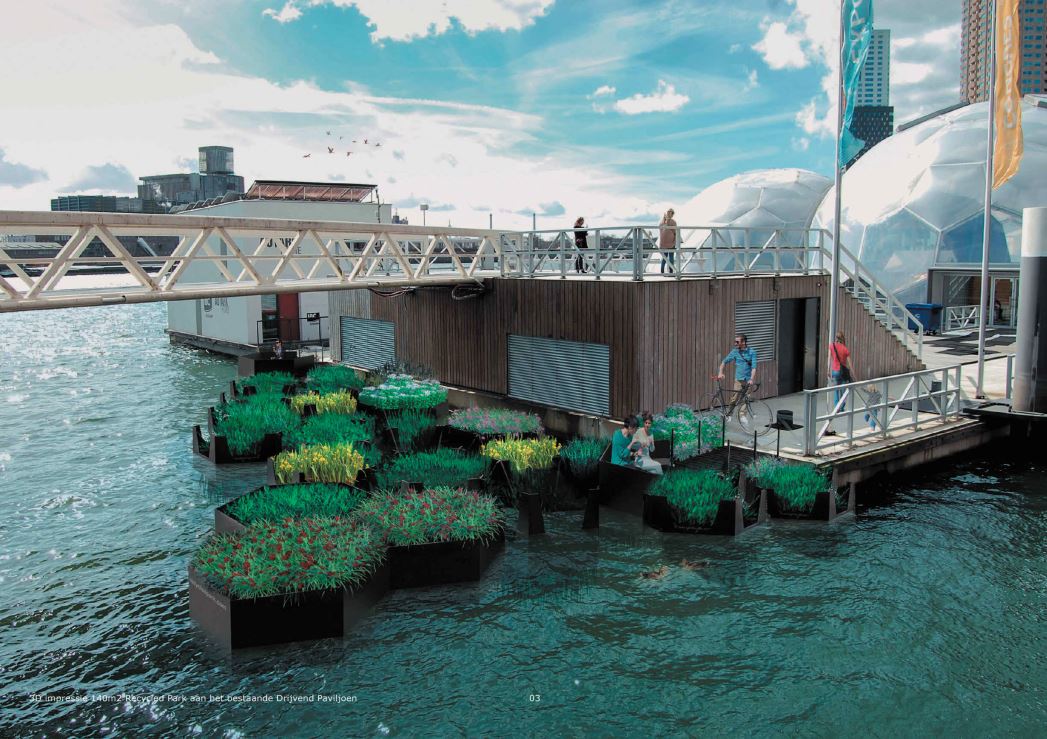 ---